Lead testing at Your Methuen Properties
9/3/2019 (Permalink)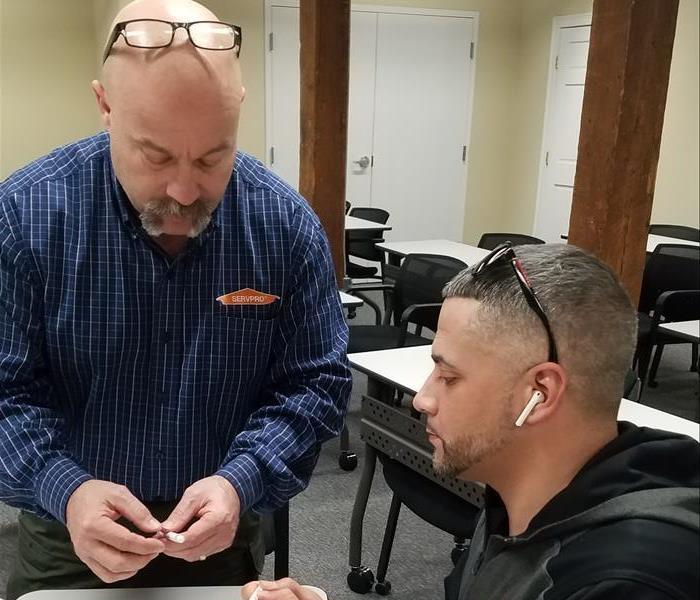 Learning what to look for when testing for lead is the first step in the demolition process for pre 1978 homes.
When you own a property, you want to make sure that when an emergency happens, you are receiving the best possible service. At SERVPRO of Lawrence, that is exactly what we are here to provide.
Our crews are constantly trained to provide the very best service. Here, our crews, are learning how to test for lead in any building built before 1978. This way, we are making sure that any work we complete will be met to the highest EPA, OSHA, state, and local regulations.
The EPA states "Ordinary renovation and maintenance activities can create toxic lead dust that can harm your customers, workers, and even yourself. But by following lead-safe work practices, you can prevent lead hazards." Our employees and all personnel are trained on removing affected materials in a safe manner and disposing of them properly. We aim to keep everyone safe, during every step of the disaster restoration and remediation process.
For more information on our efforts to make it "Like it never even happened." contact us today! We can be reached via our website or at 978-688-2242.