Surprise Snow Storms Tips for Your Methuen Home!
3/7/2017 (Permalink)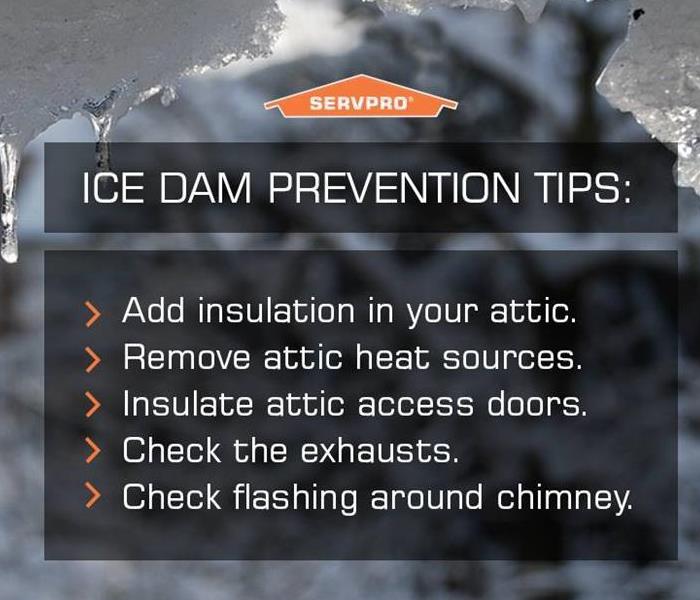 When it comes to life's emergencies, it isn't a matter of if they will occur, it's a matter of when they will occur.
The potential for surprise snow storms as Spring approaches can be very real. They can also be beautiful to see as the snow sticks to trees. But they can be dangerous to your home and office. In order to stay safe, SERVPRO of Lawrence wants you to please follow these and other safety tips for your home.


Before the Storm





Have an emergency supply kit on hand


Develop a communication plan with all members of your family





After the Storm





If wires come down due to the weight of the snow, do not touch them


Do not drive on roads that haven't been cleared





Keep you and your family safe through a storm. When in doubt, stay away from anything that may look suspicious or anything that may be break due to the weight of the snow.
If the snow starts melting and it comes into your home, SERVPRO of Lawrence is here to help! We can remove any affected materials and dry out the structure. For more information, please visit our website or call (978) 688-2242